Posts
When JohnMellencamp's fourth album American Fool yielded three Top Twenty hits in April 1982, including "Hurt So Good" (#2) followed by his first #1, "Jack and Diane", only two entities were as equally relieved as John: his ambitious English manager and his long suffering US record company. The former had negotiated John's record deal as "Johnny Cougar"...in a move which would cause the musician considerable chagrin for the better part of ten years. John Mellencamp joins me In the Studio for this classic rock interview on the fortieth anniversary of his breakthrough multi-million seller "American Fool". 
https://www.inthestudio.net/wp-content/uploads/2022/03/JOHN-MELLENCAMP-s-l400.jpg
279
400
In The Studio with Redbeard
https://www.inthestudio.net/wp-content/uploads/2017/01/ITS-COLOR-white-studio.png
In The Studio with Redbeard
2022-04-11 10:01:43
2022-05-01 19:15:03
John Mellencamp- American Fool 40th anniversary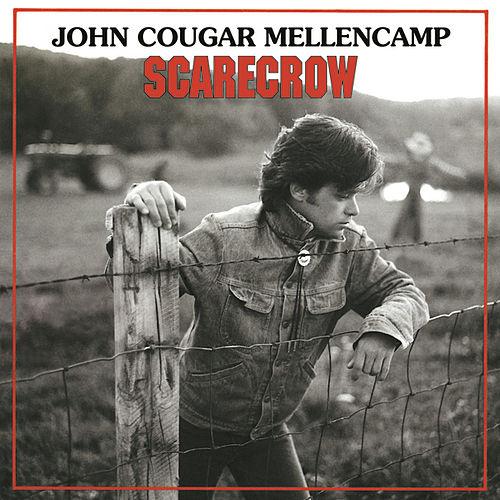 John Mellencamp's "Scarecrow"  album released in August 1985 was loaded with hits, including "Small Town","Lonely Ol' Night", and "R.O.C.K. in the USA".  His list of Top 20 hit songs is extensive enough to require the double-disc "Words and Music"  compilation, but it was the album tracks starting with Scarecrow's   "Minutes to Memories", worthy of inclusion in the great Paul Simon songbook, which revealed his songcraft to me.
https://www.inthestudio.net/wp-content/uploads/2014/12/JOHN-MELLENCAMP-500x500.jpg
500
500
In The Studio with Redbeard
https://www.inthestudio.net/wp-content/uploads/2017/01/ITS-COLOR-white-studio.png
In The Studio with Redbeard
2020-08-02 19:29:09
2022-05-01 16:19:11
John Mellencamp- Scarecrow
Here is John Mellencamp's live acoustic performance of  "Pink Houses" on my Dallas/ Ft.Worth Q102 radio show 10-1-91 with Mike Wanchic on acoustic guitar & harmonies and the great Kenny Aronoff on tambourine. It came out so good that John…
https://www.inthestudio.net/wp-content/uploads/2010/04/John-Mellencamp.jpg
366
500
In The Studio with Redbeard
https://www.inthestudio.net/wp-content/uploads/2017/01/ITS-COLOR-white-studio.png
In The Studio with Redbeard
2019-01-14 17:01:44
2019-01-21 21:28:21
John Mellencamp- Pink Houses- Dallas 10-91