Posts
He had already influenced the sound of Pop music earlier in the Eighties by moving drummer Kenny Aronoff up front in the mix on the #1 hit "Jack and Diane" and "Hurt So Good", and with his ninth album "The Lonesome Jubilee" in August 1987, John Mellencamp not only influenced Pop and Rock but infiltrated the citadel sound of Nashville as well. Almost instantly, acts as diverse as Paul Simon and The Talking Heads took notice. John Mellencamp is my guest In the Studio.
https://www.inthestudio.net/wp-content/uploads/2012/12/John_Cougar_Mellencamp_The_Lonesome_Jubilee-Front-www.FreeCovers.net_.jpg
715
715
Red Beard
https://www.inthestudio.net/wp-content/uploads/2017/01/ITS-COLOR-white-studio.png
Red Beard
2022-08-07 17:50:34
2022-09-11 21:31:02
John Mellencamp- The Lonesome Jubilee 35th anniversary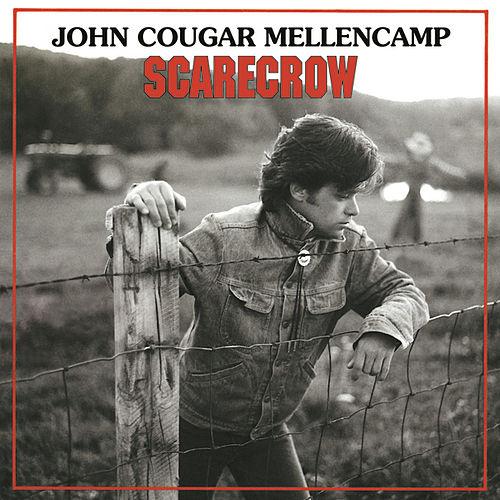 John Mellencamp's "Scarecrow"  album released in August 1985 was loaded with hits, including "Small Town","Lonely Ol' Night", and "R.O.C.K. in the USA".  His list of Top 20 hit songs is extensive enough to require the double-disc "Words and Music"  compilation, but it was the album tracks starting with Scarecrow's "Minutes to Memories", worthy of inclusion in the great Paul Simon songbook, which revealed his songcraft to me.
https://www.inthestudio.net/wp-content/uploads/2014/12/JOHN-MELLENCAMP-500x500.jpg
500
500
In The Studio with Redbeard
https://www.inthestudio.net/wp-content/uploads/2017/01/ITS-COLOR-white-studio.png
In The Studio with Redbeard
2020-08-02 19:29:09
2023-06-18 16:49:19
John Mellencamp- Scarecrow
This acoustic performance of "Rain on the Scarecrow" was absolutely live on my Q102 Dallas/ Ft Worth afternoon radio show in October 1991 with Mike Wanchic on guitar and Kenny Aronoff playing alongside John Mellencamp
https://www.inthestudio.net/wp-content/uploads/2014/12/JOHN-MELLENCAMP-unnamed.jpg
240
426
Red Beard
https://www.inthestudio.net/wp-content/uploads/2017/01/ITS-COLOR-white-studio.png
Red Beard
2020-07-26 15:37:54
2020-08-02 19:23:35
John Mellencamp- Rain on the Scarecrow- Dallas 10-1-91
When John Mellencamp performed a live acoustic version of "Small Town" on my Q102 Dallas radio show in October 1991, he had already become ambivalent about the effect that the 1985 ginormous hit was having on his career long-term. Mellencamp…
https://www.inthestudio.net/wp-content/uploads/2014/07/John.Mellencamp.jpg
300
420
Red Beard
https://www.inthestudio.net/wp-content/uploads/2017/01/ITS-COLOR-white-studio.png
Red Beard
2015-05-31 16:58:12
2019-08-10 22:31:35
John Mellencamp- Small Town- 10-1-91 Dallas