Gary Wright,"The Dream Weaver", has Died
Gary Wright, the shy yet bold musical innovator who made a hit rock album in 1975 featuring electronic keyboard instead of the electric guitar, has died. When  it comes to technical innovation in the history of recorded music, certain names top any serious list: Thomas Edison (invented the recorder and phonograph 1878 ); Leo Fender (electric guitar ); Les Paul ( multi-track recording ); Ray Dolby (noise reduction ); Robert Moog (the synthesizer ). But as Beatles producer George Martin proved by recording and producing Sgt Pepper's Lonely Hearts Club Band    on only four tracks, it is human creativity which drives technology, not the other way around. Simon and Garfunkel are credited to have first used Moog's contraption in 1968 on the song "Save the Life of My Child" from Bookends,  and the effect was truly startling, but Moog's synthesizer was massive, balky, and could only generate one note at a time so it was incapable of playing a chord.
Meanwhile about the same time, a young American in London named Gary Wright was the keyboard player/ songwriter for the otherwise British band Spooky Tooth ( which included a pre-Foreigner Mick Jones), and used Wright's reputation there to play on Beatle  George Harrison's landmark 1970 solo album
All Things Must Pass
.   After two attempts at Spooky Tooth with very limited success, Gary Wright by 1975 returned to his native New Jersey with a handful of songs and an idea to arrange them with only electronic keyboard, organ, and synthesizer for his third solo album,
The Dream Weaver
.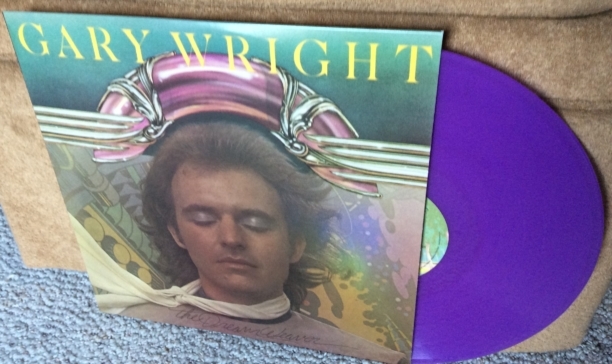 Wright chose a bold pioneering effort which had never been attempted before then, with spectacular results from the songs "Love Is Alive","Made to Love You","Blind Feeling","Much Higher","Power of Love" (the only song to include electric guitar, courtesy of Ronnie Montrose), and the million-selling hit "Dream Weaver". Join Gary Wright here in a very rare
In the Studio
classic rock  interview to mark
Dream Weaver
's  Summer 1975 release. –
Redbeard
https://www.inthestudio.net/wp-content/uploads/2014/08/gary-wright-dreamweaver.jpg
500
500
Red Beard
https://www.inthestudio.net/wp-content/uploads/2017/01/ITS-COLOR-white-studio.png
Red Beard
2023-09-05 07:31:23
2023-09-16 10:04:50
Gary Wright,"The Dream Weaver", has Died